McCook Junior High
Attention, special art project for any JH student will be happening in the hall by the office this Friday after school until 4:00. You may design and create your own button/pin. Accepting items for the food bank as a thank you to MNB for the America's Promise Grant.
Next week in hall on Thursday and Friday.
I would like to invite all 6th grade girls to attend the Intramural basketball program on the following dates. This program will be ran by the Bison Girls High School Coaches, along with some high school athletes. We encourage all 6th grade girls who want to learn more about the game to attend. Jr High Gym 3:45-5:00, February 25, 26, 27, March 4, 5, 6, March 11, 12, 13, March 18, 19, 20, March 21 Game at the Jr High Gym 4 o'clock.
​
​​
Veterans Day Presentation

McCook Teens in the Driver Seat Program Radio Interview
---
Powered by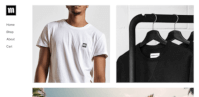 Create your own unique website with customizable templates.